Personal profile
About Me
Prof. Dov Schwartz was born is 1961 to Holocaust survivors. He studied in the Hesder Yeshiva Kerem B'Yavne and later at the Advanced Judaic Studies Program at Bet Ariel in Jerusalem. For  ten years he taught Jewish Thought at the Horev Religious Girls' High School, while beginning studies towards a B.A. and then a Ph.D. at the Philosophy Department of Bar Ilan University.  While still a B.A student, he was asked to teach three courses in place of a lecturer who had fallen ill, and thus the student became a teacher. He completed his Ph.D. just three and a half years after first entering through the university gates, receiving distinction for his work on the Religious Philosophy of R. Samuel Ibn Zarza. He subsequently became Full Professor at Bar Ilan University.
His critical research was in the field of Medieval Jewish Philosophy, comprehensively charting the Jewish philosophers of that period in Spain and Provence. He also wrote an analysis of the history of Jewish philosophy between the tenth and fifteenth centuries, describing the course of Jewish thought over the years. He wrote various books on Religious Zionism, establishing that it can be understood only in the context of the theological bases upon which it rests. He also introduced a new interpretation of the philosophy of Rabbi Joseph Dov Soloveitchik.
Over the years he held various academic appointments, including Dean of the Faculty of Humanities, Chair of the Department of Philosophy, Head of the Interdisciplinary Program on Contemporary Jewry, Chair of Teaching the Writings of Joseph Dov Soloveitchik and Head of the Wahrhaftig Research Institute of Religious Zionism.
Several of his books earned him awards, including the Hecht Prize for his book on the history of Zionism, the Goldstein-Goren Book Award for the best recent book in the field of Jewish Thought (Ben Gurion University), an award from the Bar Ilan Research Authority for an academic publication of special value, and the Aminoach Award.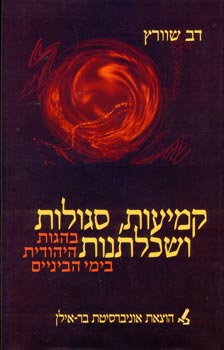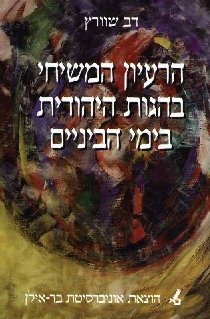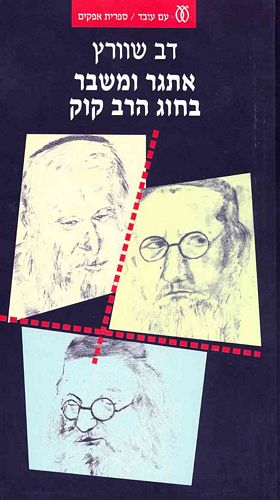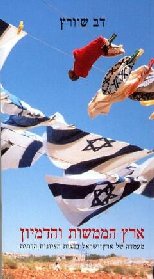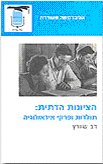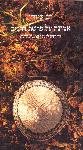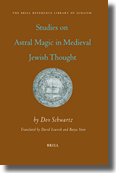 Expertise related to UN Sustainable Development Goals
In 2015, UN member states agreed to 17 global Sustainable Development Goals (SDGs) to end poverty, protect the planet and ensure prosperity for all. This person's work contributes towards the following SDG(s):
Education/Academic qualification
פילוסופיה, Bar-Ilan University
Jan 1988 → Jan 1990
Fingerprint
Dive into the research topics where Dov Schwartz is active. These topic labels come from the works of this person. Together they form a unique fingerprint.
Collaborations and top research areas from the last five years
Recent external collaboration on country/territory level. Dive into details by clicking on the dots or